Granite Lapping Plates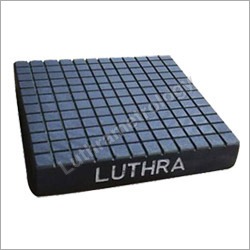 Granite Lapping Plates
Product Description
Granite Lapping Plates

With firm commitment towards attaining a substantial position, we are persistently occupied in manufacturing, supplying and exporting a broad range of Granite Lapping Plates. Made available in rectangular & square sizes and specifications; these granite plates are extensively used lapping applications of different porous materials cement, ceramics, plastic and nylon. Each of these plates is thoroughly checked on various calibration testing parameters to make certain about their flawlessness. Granite Lapping Plates, we offer are highly accredited for the following significant attributes:

Excellent mechanical strength
Good thermal stability
Impact resistance
Longer service life
Other details:

We are one of the leading suppliers of Granite Lapping plates that are used for accurate hand lapping of material such as nylon, plastics, ceramics and other non ferrous material. These are available in Square and Rectangular sizes and are made up of black granite. Each of the plates has 3 mm wide and 3 mm deep serrations on working surface equally spaced at 25 mm and have lapped surface finish. Our Granite lapping plates are supplied with calibration certificate traceable to National Physical Laboratory (NPL, Govt Of India ) New Delhi.

Standard Size and accuracy of Luthra Granite Lapping Plates as per IS :7327-2003, Grade 1

Square / Rectangular
mm
Accuracy
um
150 x 100
3
250 x 150
3.5
300 x 200
3.5
300 x 300
4
400 x 400
4.5
400 x 630
5
630 x 630
5